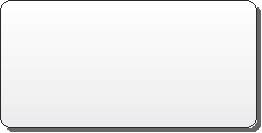 Fast Easy
Economical


The LLC Resource Center
Provided By Attorney Bob Montgomery - 30+ Years Forming LLC's & Corps 1-888-527-6207
"Setting Up An LLC Yourself
Has Never Been Easier"
Seting Up An LLC . . . . 1-88-527-6207
2 Options To Choose From
Option - 1
Option - 2
Check Out These Valuable LLC Services
You Get With Each Option
You Do It Yourself
Using My Forms & Instructions
I Do It All For You
(Full-Complete LLC Service)
Written & Audio Instructions for Each Step
Yes
Yes
Internet Link to Each State Filing Office
Yes
Yes
Forms & Instructions for Filing with State
Yes
I File LLC for You
LLC Operating Agreement Forms & Instructions
Yes
I Prepare It for You
LLC Organizational Meeting Forms & Instructions
Yes
I Prepare It for You
LLC Membership (ownership) Ledger for Tracking
Yes
Yes
LLC Membership (ownership) Certificates
Yes
I Prepare for You
Directions for Obtaining EIN # from IRS
Yes
I Obtain for You
Instructions to Set Up LLC Bank Account
Yes
Yes
Instructions - How To Properly Operate Your LLC
Yes
Yes
CD With Copies of LLC Documents & Forms
No
Yes
LLC Binder for Organization of Documents
No
Yes
3 Part Lesson Series - How to Operate Your LLC
Yes
Yes
Guarantee of Satisfaction or Your Money Back
Yes
Yes
Your Cost (Does Not Include State Filing Fee)
$27
$367 + state fee

Click Here to Check All State Filing Fees


You Do It Using My Forms & Instructions
I Do It All Including
Filing with the State





Two Easy Options
To Order Your LLC Now
To order - just click one of the options to the right. Any payment made for Option 1 can be credited against Option 2 later.
Order Instructions
Option # 2 ($367)
My Iron Clad Guarantee. If you are not satisfied with our service for any reason, I will gladly refund the fee you paid us.


Documents, Inc., dba The LLC Resource Center - Setting Up An LLC - www.incsource101.com/setupllc/index.html
2160 S. Twin Rapid - Boise, ID 83709 - inc@rmci.net - Copyright 2009, All Rights Reserved - Setting Up An LLC
This website provides information about setting up an LLC yourself. The website is owned by Documents, Inc., dba The LLC Resource Center and much of the information about forming an LLC has been provided by attorney Robert (Bob) Montgomery. Bob has been counseling and incorporating businesses for more than 25 years. During that time he's helped set up more than a 1000 corporations and limited liability companies (LLC's). He's a former business owner himself and has been corporate legal counsel for numerous small business corporations. He's presented lectures and seminars on the benefits and procedures involved with incorporating or setting up an LLC and how to operate them for maximum benefit. He is a respected member of the legal community and is licensed to practice law in three states. References will gladly be provided upon request. The information presented herein is provided for general information purposes only. While every attempt has been made to verify the information provided in this website, neither the author nor his affiliates/partners/agents assume any responsibility for errors, inaccuracies or omissions. Neither The LLC Resource Center nor any of its employees or agents can provide legal services or legal advice. The information available from this website is provided for general information only and should not serve as a substitute for legal advice from an attorney familiar with the facts and circumstances of your specific situation.

If you have questions, feel free to call anytime 1-888-527-6207
Sorry - this option is temporarily not available as we are revising forms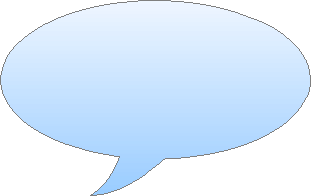 *Special Offer for Option #2*
Call me today and I'll slash $70 off our full service so you can get your LLC set up quickly and completely.
1-888-527-6207