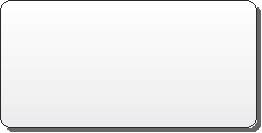 Fast Easy
Economical


The LLC Resource Center
Provided By Attorney Bob Montgomery - 30+ Years Forming LLC's & Corps
"Setting Up An LLC Yourself
Has Never Been Easier"
Setting Up An LLC . . . . 1-888-527-6207

Please Tell Us Where To Send Your Free Report
"Setting Up An LLC Yourself - 4 Essential Steps"
We value your privacy and will never provide this
information to anyone else without your permission
Documents, Inc., dba The LLC Resource Center - Setting Up An LLC - www.incsource101.com/setupllc/index.html
2160 S. Twin Rapid - Boise, ID 83709 - inc@rmci.net - Copyright 2009, All Rights Reserved - Setting Up An LLC
This website provides information about setting up an LLC yourself. The website is owned by Documents, Inc., dba The LLC Resource Center and much of the information about forming an LLC has been provided by attorney Robert (Bob) Montgomery. Bob has been counseling and incorporating businesses for more than 25 years. During that time he's helped set up more than a 1000 corporations and limited liability companies (LLC's). He's a former business owner himself and has been corporate legal counsel for numerous small business corporations. He's presented lectures and seminars on the benefits and procedures involved with incorporating or setting up an LLC and how to operate them for maximum benefit. He is a respected member of the legal community and is licensed to practice law in three states. References will gladly be provided upon request. The information presented herein is provided for general information purposes only. While every attempt has been made to verify the information provided in this website, neither the author nor his affiliates/partners/agents assume any responsibility for errors, inaccuracies or omissions. Neither The LLC Resource Center nor any of its employees or agents can provide legal services or legal advice. The information available from this website is provided for general information only and should not serve as a substitute for legal advice from an attorney familiar with the facts and circumstances of your specific situation.