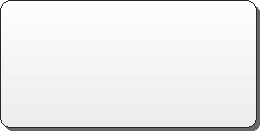 Fast Easy
Economical


The LLC Resource Center
Provided By Attorney Bob Montgomery - 30+ Years Forming LLC's & Corps

"Form An LLC Yourself
It's Never Been Easier"
All You Need to Form An LLC
This website provides information about forming an LLC yourself. The website is owned by Documents, Inc., dba The LLC Resource Center and much of the information about forming an LLC has been provided by attorney Robert (Bob) Montgomery. Bob has been counseling and incorporating businesses for more than 25 years. During that time he's helped set up more than a 1000 corporations and limited liability companies (LLC's). He's a former business owner himself and has been corporate legal counsel for numerous small business corporations. He's presented lectures and seminars on the benefits and procedures involved with incorporating or forming LLC's and how to operate them for maximum benefit. He is a respected member of the legal community and is licensed to practice law in three states. References will gladly be provided upon request. The information presented herein is provided for general information purposes only. While every attempt has been made to verify the information provided in this website, neither the author nor his affiliates/partners/agents assume any responsibility for errors, inaccuracies or omissions. Neither The LLC Resource Center nor any of its employees or agents can provide legal services or legal advice. The information available from this website is provided for general information only and should not serve as a substitute for legal advice from an attorney familiar with the facts and circumstances of your specific situation.

Documents, Inc., dba The LLC Resource Center - form An LLC Yourself - www.incsource101.com/formllcyourself.html
2160 S. Twin Rapid - Boise, ID 83709 - inc@rmci.net - Copyright 2009, All Rights Reserved
Get LLC Forms & Instructions
- Save $100's of Dollars -
For A Fraction of the Usual Cost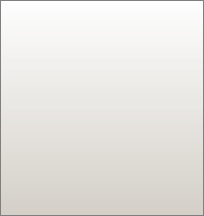 By Attorney Bob Montgomery
LLC Instructions & Forms
Here's What You Get For The
Amazing Low Price of $27

þ
"Thank you very much for the wealth of information in helping us start our LLC. Your fast response and easy format were truly helpful to use. We have been telling all our friends. Many Thanks.
Paul Shinn - Real Estate Investments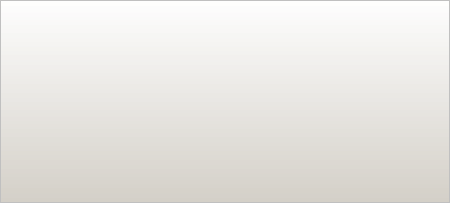 Read What Craig Paulson of Warrior's Forum Had to Say
"I suppose like a lot of people, I try to avoid lawyers whenever possible in my businesses. But when setting up an LLC to conduct my web business, I knew I had to get it done right. I was all set to dish out $600 to a lawyer "friend" to get the work done. Then, I came across Bob on the Warrior Forum and saw that his knowledge and experience was EXACTLY what I needed - an internet marketer who is also a lawyer. I wholeheartedly recommend Bob's expertise to any internet marketer who is interested in setting up an LLC the right way."
Craig Paulson - nichesbythenumbers.com
Without an Operating Agreement, your LLC is not fully organized. If you get sued or are involved in a lawsuit, one of the important factors a court will look at to see if you deserve the liability protection provided by an LLC, is whether you were properly organized.

If all you have done is filed the initial Articles of Organization with the state, then it appears that you are not properly organized and not operating like a separate legal entity. This is true even if you have a one person LLC.

The Operating Agreement is especially important if you have more than one person. The Operating Agreement sets forth the rights and responsibilities of the members and will help prevent disagreements and split ups down the road.

An Operating Agreement is the most important organizational document for your LLC. I've counseled numerous LLC owners involved in lawsuits. Take my word for it, you really need to have an Operating Agreement.
"Bob - I don't think you could make this any easier if you tried. One fax and I was done. I appreciate the stress - free service. It's a pleasure to pay the bill."
Ryan & Son, LLC
Country Inn

Why You Need These LLC Forms???
þ
Comments from Jillian Slack
Ugg!

I should really check this part of the forum more often. I just spent $97 for a four-week teleseminar with an attorney to learn all about setting up your business as an LLC.

Thanks, Bob! This is fabulous info . . . . . . . . . Jillian Slack

1. Three Different Operating Agreements

If you operate a one person LLC you need a different Operating Agreement than one used by an LLC with 2 or more people. If your LLC will be managed by the members, you need a different Operating Agreement from one operated or run by managers.

Providing 3 different agreements gives you the flexibility to grow and change. If you have a one person LLC now, some day you may desire to add members to work with you. Then you will need to use one of the other agreements provided.

Each of the Operating Agreements have been developed by lawyers using special provisions for their valuable clients. They are not generic forms you might find anywhere on the internet. Believe me, there is a difference when it comes to agreements.

You could easily pay $100's of dollars to get these agreements from a lawyer or another source.
Here's What You Are Getting for $27 . . .
þ
2. Forms to Prepare Organizational Minutes & More

Although most state laws do not require members of LLC's to hold meetings and prepare minutes (like corporations), it is still a wise and important business practice to document in writing important business decisions and it is especially important that you at least have some form of organizational minutes to help demonstrate that the LLC has been fully organized.

You will receive several forms to use for LLC minutes. These will help you document your organizational meeting, your annual meeting and other important business actions. The instructions will explain, in simple language, how you do this.

This helps prove that the LLC is being operated as a separate legal entity which is important for you to maintain your limited liability protection.
3. Special Bonus - 10 Common LLC Resolutions

LLC Resolutions are statements of actions taken or actions to be taken by the members (owners) or managers of an LLC. LLC Resolutions are similar to resolutions prepared by the shareholders or directors of a corporation. The resolutions provided will help you prepare your own minutes. They work especially well with the "Secret Lawyers Form" described in Special Bonus No. 4, below.

Lawyers often use these Resolutions when preparing documents. They are a great time saver so you don't have to start from scratch.
4. Special Bonus - Lawyers Secret Form & Instructions
to Short Cut Preparation of Minutes

Since this is a secret, I don't want to say too much until you order the forms. I call it a secret because most lawyers don't tell their clients about it because the client may then be able to do some of their own work and which reduces the lawyer's fee.

This form is one of the most useful and time saving forms I have used in my many years of law practice. It will make the job of preparing minutes seem quick and easy. You will receive a sample of this form with easy to understand instructions on how to use it.

5. Special Bonus - An Additional Lesson by Email
on How to Operate Your New LLC Properly

Setting up an LLC is one thing, running it properly is another. In addition to getting LLC Forms & Instructions on setting up your LLC, you will get instructions on how to properly operate your new LLC.

A few of the topics to be covered in the email lesson include:

l The proper way to sign LLC documents
l More about how limited liability protection really works
l Provisions that need to be avoided in your Operating Agreement
l How to avoid co-mingling of funds and assets
l How to reduce your FICA or self employment tax using an LLC
l The proper way to sign LLC documents
l How many meetings do you really need
l And Much More!

Dear Business Owner:
You,
like all other internet marketers, need to protect yourself . . . and the most important step you can take is to operate your business in a
properly formed legal entity
or structure like an LLC.
Now
for just a fraction of the usual cost
, you can have your own LLC (limited liability company) to
protect your personal assets
from lawsuits.
After setting up more than a thousand new businesses, I've created a
step-by-step
system with easy-to-follow instructions which I have provided to you
free of charge
. I've also made available the necessary forms to help you set up your own LLC at a fraction of the usual cost.
Its
fast and easy
and you'll be amazed at the money you can save. (Most attorneys will charge from $600 to $1500 to form an LLC for you - and they use the same basic forms you'll be getting)
Even internet services are charging $200 to $500. The cost for a limited time
is just $27
.
And best of all
, you'll be confident you've done it right.
All boasting aside
, I don't think you can find a better offer anywhere. In fact, I guarantee your satisfaction.
Sincerely,
P.S.
Our Iron Clad Guarantee. If you are not satisfied with our Instructions & Forms for any reason,I will gladly refund your $27.
P.S.S. Don't Delay!
If you wait until a problem arises or until you get sued, it's usually too late.
Your liability protection only begins after your LLC is formed
.
P.S.S.S.
If you prefer,
I can do it all for you
. Some people would rather spend their time doing what they know best, internet marketing, and let people like me, do what we do best, setting up LLC's. Although it costs a little more, if you prefer, we can set up your LLC for you. To learn more,
click here
.
Bob Montgomery

Thanks so much for this, Bob! I just asked a lawyer friend about her "DISCOUNT" price for setting this up for me and was quoted $597.

So...this is MUCH appreciated . . . . Dana Sanders
Urgent Message
From Attorney Bob Montgomery
þ