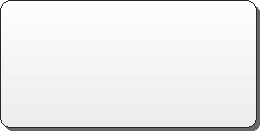 Fast Easy
Economical


The LLC Resource Center
Provided By Attorney Bob Montgomery - 30+ Years Forming LLC's & Corps
"Form An LLC Yourself
It's Never Been Easier"
All You Need to Form An LLC
This website provides information about forming an LLC yourself. The website is owned by Documents, Inc., dba The LLC Resource Center and much of the information about forming an LLC has been provided by attorney Robert (Bob) Montgomery. Bob has been counseling and incorporating businesses for more than 25 years. During that time he's helped set up more than a 1000 corporations and limited liability companies (LLC's). He's a former business owner himself and has been corporate legal counsel for numerous small business corporations. He's presented lectures and seminars on the benefits and procedures involved with incorporating or forming LLC's and how to operate them for maximum benefit. He is a respected member of the legal community and is licensed to practice law in three states. References will gladly be provided upon request. The information presented herein is provided for general information purposes only. While every attempt has been made to verify the information provided in this website, neither the author nor his affiliates/partners/agents assume any responsibility for errors, inaccuracies or omissions. Neither The LLC Resource Center nor any of its employees or agents can provide legal services or legal advice. The information available from this website is provided for general information only and should not serve as a substitute for legal advice from an attorney familiar with the facts and circumstances of your specific situation.

Documents, Inc., dba The LLC Resource Center - form An LLC Yourself - www.incsource101.com/formllcyourself.html
2160 S. Twin Rapid - Boise, ID 83709 - inc@rmci.net - Copyright 2009, All Rights Reserved
My Iron Clad Guarantee.
If you are not satisfied with
our LLC Service for any reason, just let me know and I will gladly refund your fee.


If You're Ready to Set Up an LLC and Want
Me To Do It All For You, I'm Ready to Go to Work
"Thank you very much for the wealth of information in helping us start our LLC. Your fast response and easy format were truly helpful to use. We have been telling all our friends. Many Thanks.
Paul Shinn - Real Estate Investments


My usual charge to set up an LLC is $367 (for a full - complete LLC formation). This is about 1/3 what most attorneys charge and even less than some of the online services like Legal Zoom and CorpUSA. The state filing fee is always additional.

However, for a limited time we'll reduce our already low fee by $50, so you can have an LLC or corporation set up for you for just $317 plus the state filing fee.

I need to obtain some additional information to get started with your LLC. Please fill in the simple form below and click the submit button. There is no charge involved at this stage.

I will then review the information and give you a call to answer any questions and get some additional information.

How long does it take? In most cases, I will have the initial paperwork sent to the State Filing Office within 24 hours from the time of receiving the information below. Then we prepare and send out the other documents to you within 48 hours after that. Some State Filing Offices take longer than others to process the initial filing so we can discuss that.

Payment Options: I accept payment by Visa / MasterCard. When I call you, we can discuss payment options.

If You Have Questions - you can give me a call anytime toll free at 1-888-527-6207 or email me at formllcnow@gmail.com. I'm always happy to visit with you.
- Read Below To Get Started -
"Bob - I don't think you could make this any easier if you tried. One fax and I was done. I appreciate the stress - free service. It's a pleasure to pay the bill."
Ryan & Son, LLC
Country Inn

"Thank you very much for your ultra -fast professional service. I will recommend you to my colleages"
Nicole Johnson - Realtor

"I've been referring my accounting clients to attorney Bob Montgomery for over 10 years. His knowledge of the incorporation (LLC) process and the speed and efficiency with which he gets the job done keeps my clients and me happy. I highly recommend his service to any new business."
David Johnson - CPA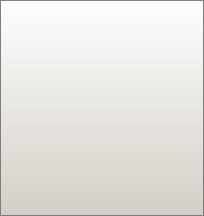 By Attorney Bob Montgomery
Special Offer
To Get Started Just Fill Out
This Form & Click Submit
Your privacy is important to me. I will never share your
information without your consent.
. . . I guarantee, you won't find a better service anywhere.
Your Name